Commitment to Sustainability
Everlight Chemical has already listed environmental protection as fundamental policies in the operation principles as follows- Our company deeply realizes the scarcity of resources on Earth and the importance of sustainable development. In order to implement global citizens' responsibilities, respond to green environmental movement, and enact international standard of environmental management system, we improve the manufacturing process through education and training, promote industrial waste reduction, and develop eco-friendly techniques to fulfill our promise of environmental protection.
Everlight Chemical adopts ISO 14001 environmental management system, following the policy of cherishing the Earth's resources and complying with the environmental regulations. In 1996, Everlight Chemical passed the first certification of DNV‧GL. Our subsidiary companies Everlight(Suzhou) and Trend Tone Imaging, Inc. passed the certification in 2013 and 2014 respectively. From product development to production and supply, Everlight Chemical always holds the concept of eco-efficiency. We are active in promoting the improvement of atomic utilization rate, reusing waste heat, recycling wastewater and rainwater, and improving the utilization rate of recycled raw material and so on. Besides, we use environmental accounting system to measure the concrete performance.
Everlight Chemical has calculated the greenhouse gas emissions, water consumption, and total weight of waste in the past two years, and we have set up related environmental goals:
(1) In 2020, the ecological benefits of greenhouse gases will be 2.5 times the number of 2005, and the intensity of greenhouse gas emissions in 2020 will be less than < 8 kgCO2e per thousand dollars of output value;< (2) In 2020, it will save electricity by more than >1%(equivalent to 576 kilowatts), >and use a solar power generation device with a capacity of 499kW;
(3) The total water withdrawal in 2020 would be less than or equal to 722 million liters;
(4) The recycling rate of waste in 2020 would be higher than > 60%。
ISO 14001
First in Taiwan's Chemical Industry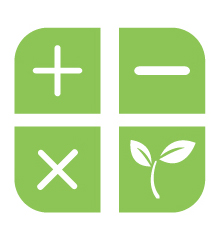 Environmental Accounting
Pioneer in Taiwan
Material Flow Cost Accounting (MFCA)
First in Taiwan's Chemical Industry
Water use efficiency
"Return Water/Water Conserved" came to 4.17million liters, translating to 39% in terms of water conservation performance.
Carbon reduction, Energy saving
Our energy consumption for 2019 turned out to be 6% less compared, We saved a total of 1,486 MW (equivalent to a reduction of carbon emission by approximately 793 tCO2e) of power
Establishment and promotion of green supply chain
"Complying with laws and regulations, promoting green procurement, and establishing partnerships with suppliers in good faith principle" is Everlight Chemical's procurement policy; the supplier management policy is: "Supervise suppliers to fulfill their corporate social responsibilities, environmental safety, stable quality, punctual delivery, competitive prices, and excellent service to supply raw materials, which in turn create a win-win situation."
Everlight Chemical has completed the systematic establishment, certification and registration of ISO 22301, ISO 9001, ISO 14001, OHSAS 18001, IATF 16949 and TIPS, and required relevant suppliers to cooperate and obey. In addition, suppliers are required to sign a Hazardous Substance Free (HSF) commitment. Through risk assessment and inspection, we examine the social responsibility and environmental performance of important suppliers and assist suppliers in improving their social responsibility and environmental management capabilities.
Through providing education and training, conventions, and other opportunities to suppliers to promote the establishment of green supply chains, we emphasize the importance of corporate social responsibility and thus we jointly sign a declaration.
We are looking forward to make concerted efforts with suppliers to improve corporate social responsibility and pursue sustainable development of the supply chain. In addition, we have also implemented the Everlight Green Partner (EGP) certification system to bring the green supply chain to the next level.
Green Accounting System
Based on the idea of sustainable operation, Everlight Chemical spares no expense to increase the environmental expenditure and enhance resource productivity to reduce the impact of the production process on the environment. Since 1998, Everlight Chemical has been the first company in the domestic industry to introduce an environmental accounting system, which is also known as green accounting system. With this system, we record and analyze environmental-related cost effectiveness. Then we establish complete environmental financial information and various environmental protection expenditures, including: corporate operating costs (prevention of water pollution, treatment and disposal of general business waste, prevention of air pollution, prevention of soil pollution, treatment of hazardous business waste and others) and management activity costs. It can correctly reflect the cost effectiveness and resource productivity, and it can greatly help make sales decisions. Over the years, green accounting has been internalized into Everlight Chemical's corporate management culture, which continues to keep improving and to strive for the best.